Please leave us a review. We'd love to hear from you!

"Dr. Anco has succeeded in eliminating several problems such as a sharp pain in my lower back which I was expecting to live with forever. His ongoing help seems to be making me younger, or at least feel that way. I am very blessed to have found this place."
- James C.


"I absolutely love natural health and wellness in Peotone. I just went for my second visit and I can already feel progress!! I am excited for my next visit!! Very friendly and clean environment highly recommend going!!"
- Melissa G.


"This team is great and competent. They communicate extremely well and are very thorough in their treatments and assessments. You'll genuinely feel like you're their most important patient every time you go in. Pricing is also extremely reasonable, even without insurance coverage. Even skeptics of Chiropractic care should give this office a chance."
- Michelle S.


"It's worth the hour-long drive because of how competent Dr. Anco is at treating TMJ. He is also an excellent chiropractor who takes time to explain and answer questions. Bonus points for a cheery and efficient staff! Prices are reasonable even though he's not in my insurance network, and are clearly communicated beforehand."
- Courtney B.


"The experience of my first visit was great. All of the staff was very nice and helpful."
- Ashley B.


"Everyone was beyond amazing! All of my concerns and questions were answered in a clear and concise manner. I feel I am in great hands with everyone at Natural Health & Wellness Center and look forward to a long, healthy and happy relationship! Truly a wonderful experience from beginning to end with people who truly care about my well being!"
- Karin B.


"I had pain in my hip, low back, and neck. My low back and neck were very stiff and I experienced a shooting pain in my leg for a few weeks. I was unsure of what to do, so I came in to see Dr. Anco, who said he may be able to help me.
After doing a thorough exam with x-rays, I was given a treatment plan which consisted of EMS, ultrasound, and spinal adjustments. The pain subsided after just a couple visits.
If I ever have any kind of problem like this again, it's nice to know there's a place right around here that I can get the help I need. I've already recommended Dr. Anco to several people.
I tell them, Go to Head to Toe!"
- Wayne C.


"I began feeling tension and discomfort in my neck and shoulders about a year ago. It was constant, but the severity seemed to ebb and wane to the point where it was manageable. Soon, headaches began to occur and I found myself taking aspirin a couple times a month. I suspected that these problems had to be connected because my mom is a patient of Dr. Anco's and I've heard all the great things he's done for her. One day, I accompanied her to the office so I could witness just what an adjustment was all about. Soon after, I made an appointment.
After viewing my x-rays, it was carefully explained to me that I lost the natural curve in my neck which was causing my head to sit forward. This was what was causing my neck pain and most likely my headaches.
Dr. Anco recommended electrical stimulation and ultra sound therapy as well as spinal adjustments. He also recommended that I do certain exercises to help strengthen areas of my spine that have weakened and stretch other muscles that have tightened over time. In only 5 visits, my symptoms were gone. I am continuing to visit for spinal adjustments to hopefully help correct my spine.
I have told many of my friends this story so when I was approached to share this in a testimonial, I was happy to do it. Dr. Anco is very helpful and is careful to explain everything that is going on and just about how long things will take. His staff is very caring and makes each visit enjoyable. If you're experiencing what I was don't wait, call now."
- Karalyne M.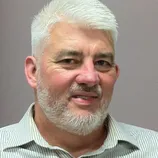 "Being an American Baptist Minister has led me to a variety of places and over the past thirty years or so I have advocated chiropractic care to many people for its many health benefits. I found out about Head to Toe Health and Wellness at The Peotone Extravaganza and was impressed by the fact that it was run by people with the very same values that I have. Since I had been numbing some recent back pain with Ibuprofen, I decided to make an appointment.
Right of the bat, I knew I made the right decision! Everyone was very friendly. The office was warm and I loved the fact that it was an effective learning facility without the information seeming rehearsed. Doctor Anco was willing to take the time to explain my condition not only in the beginning, but throughout my care. I never felt rushed through which is important to me because I enjoy the interaction. I had severe pain in my lower back which subsided after just a few visits and it didn't take long for me to realize that I no longer needed pain relievers. I am coming close to entering a wellness faze of my care which will mean less frequent visits. But, my intention is to continue with regular wellness adjustments so I don't relapse into the discomfort I was in.
Another thing that I wanted to say is that it was affordable. We don't tend to bat an eyelash when it comes to medical expenses or car expenses. We just pay what it costs right? We might breathe heavy for a minute or realize we'll be eating in for the next few months, but we pay it. In comparison, chiropractic is easily affordable. Plus, you get much more than you pay because of its holistic qualities.
If you're in pain and not yet convinced that Head to Toe Health and Wellness is the place to go, come see me at Wilton Center Federated Church and see for yourself how great I feel!"
- Rich DeVries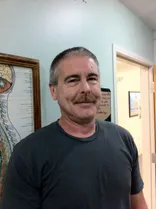 "When I was 18 I suffered a horrible back injury in high school football that left me with low back pain and annoying numbness and tingling in my left leg. At the time, the doctors and surgeons told me that without surgery and a disc dissolving injection, my discomfort would never really go away. I didn't want surgery and I certainly didn't want to run the risk of the injection fluid damaging healthy tissue, so I decided to take my chances and hope time would heal it. 10 years later my conditions hadn't changed much. Although my back pain would come and go, the tingling in my leg didn't go away until a friend of mine suggested I see a chiropractor. After just a few adjustments, it went away. It had been so long I forgot what it felt like to be normal and vowed that I was a chiropractic patient for life.
I've been through a couple chiropractors since then, but have been a patient at Natural Health and Wellness for the past 7 years. I see Doctor Anco once a month for a wellness adjustment without fail and it holds all month until I can get in again. I like the way that my personal needs are addressed at every appointment. They really listen and care enough that when I do need a little extra time they make it available to me. I am also thankful for the awesome staff that calls to remind me of my appointments. Since being a regular wellness patient, I've noticed that my overall health is good. I don't seem to catch colds as easily as it seems others do and in the event that I do get sick, it doesn't last for very long. I've told several people how being adjusted regularly keeps my nervous system healthy and both of my kids who are now adults see Doctor Anco as well. If you're interested in being the best you can be, give them a call."
- Scott C.


"The year of 2015 was a scary year because I worried a lot about my health. I wasn't just tired and run down with some pain here or there. I suffered from urinary tract infections, menstrual complications, digestive issues and this really weird pain that would occur if I did anything for more than 30 minutes. If I sat for a prolonged period or walked the mall, I would find myself holding my right side. I suspected it was kidney problems because that's how bad it hurt. I had endless appointments having blood work, diagnostic ultrasounds and eventually an MRI. Although my test results cleared me of anything scary wrong with my health I still realized that I could no longer live this way popping Motrin and Tylenol to get through the day.
Having always been the type of person to be interested in natural health, I called Dr. Anco and scheduled my first appointment. After my initial exam, he diagnosed me with lower disc deterioration and a chronic hip flexor dysfunction. We began adjustments to my spine combined with therapeutic ultrasound to my hip flexor. After my second visit I went on Facebook and gave Natural Health and Wellness 5 stars! Not only had I got more answers from Dr. Anco than all the Doctors I visited in the past year, I felt relief in just two visits! After a year of having the morbid fear of premature death, I now had hope. I did everything Dr. Anco suggested including a simple act of using my cruise control while driving. He gave me a series of exercises to do at home and I began becoming more aware of water intake, and diet.
Eventually, he explained about The Standard Process 21 day purification program. I decided to try it and can tell you I'm so glad I did. The program was easy and all my concerns about my health deteriorating melted away. I've always been health conscious, but life got in the way and I began reaching for what was convenient rather than what good for me. I now incorporate these ideas in what I serve my family so they have benefitted from the cleanse as well.
I can't say enough about the care I received at Natural Health. Everyone there has such a great attitude and it makes for a very positive experience which really helped when I was to the point of tears in the beginning. I will continue under Dr. Anco's care to maintain proper health now that he got me to the point where I actually feel healthy again. Thank You!"
- Melissa G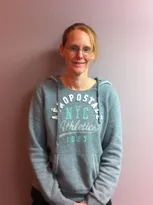 "Over the last few years, I have suffered with fatigue, food sensitivities, moodiness, exhaustion, headaches, and trouble sleeping. I did not want to take any medications, and had been very skeptical of seeing a chiropractor.
My husband is a regular patient of Dr. Anco's, but I didn't think he could help me. After several attempts, Dr. Anco, Julie (the massage therapist), and my husband, finally made me feel comfortable enough to try chiropractic.
I first started by adding supplements to my diet. Then, after a thorough exam, I found out my neck had no curve, which is why I was experiencing frequent headaches, along with other symptoms. Dr. Anco suggested a treatment plan of regular adjustments, Ultra Sound and EMS therapies.
I am now able to sleep throughout the night and feel more balanced. I would definitely suggest to anyone who is not at their fullest health potential, to seek help from Dr. Anco at Natural Health & Wellness. I have told many about how wonderful the office staff is, and how caring Dr. Anco is. He will take the time to understand your symptoms, and answer any questions you may have. I am so glad I started chiropractic care!"
-Jennifer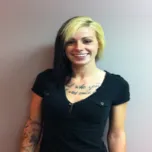 "I have had knots in my back and pain in my shoulders for a while. I also have been really sick for a while. My family members are chiropractic patients and have experienced great results. Because of that, I was encouraged to try chiropractic care myself. Despite my initial hesitation, I called Dr. Anco at Natural Health & Wellness and scheduled an appointment. After seeing Dr. Anco for my initial visit, I noticed the office is very clean, and the staff is very friendly! Dr. Anco suggested I take vitamins, get Ultra Sound and EMS therapy, along with adjustments 3 times a week. I already feel way better.!!! I love chiropractic care and I think it's cool seeing results so quickly. I now recommend to people to get the help they deserve by calling Dr. Anco!"
- Brittany


"Three years ago I tore a ligament in my right shoulder. Although physical therapy helped with the pain, there was a constant stiffness to the area. I began thinking that since I was getting a little older; this was something I would have to just live with. But, then I started getting a strange tingling sensation in my right forearm and hand. It got so bad that I had a hard time crocheting. My past experience at Natural Health and Wellness was great, so I had no doubt that this problem would be resolved.
Dr. Anco recommended spinal adjustments and ultra sound. After three weeks the tingling is gone. The stiffness that I thought I would have to live with is also much improved. I now move freer than I've been able to in years. I am so pleased with the results I scheduled to have lifelong problem with my hip evaluated. I am confident that with Dr. Anco's help that will soon be feeling better as well."
- Rosemary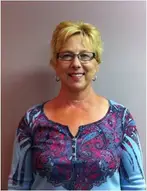 "For over 30 years, I have suffered with moderate to severe neck and lower back pain. I saw a neurologist who put me on muscle relaxers and along with a steroid shot, I was constantly using a heating pad to help with the pain.
I finally decided to get a massage with Julie, as well as an evaluation with Dr. Anco. I had doubts about Chiropractic at first. Once I was here, I felt comfortable and in good "hands". Dr. Anco recommended I get adjusted, have electrical muscle stimulation and ultra sound 3 times a week. Along with that I continued seeing Julie for massage once a week.
After 3 weeks, I feel more mobility, have less day to day pain, and I am sleeping better. I am so glad that I called Natural Health and Wellness. I have already suggested to many people that I know to go get an evaluation. I encourage everyone to look into Chiropractic care before taking medication or having surgery."
- S.M.

"I have been managing lower back pain ever since I was in College and fractured my ankle. Never really allowing it to heal properly threw my center of gravity off and my lower back on the right side would intermittently bother me. I had in the past seen a Chiropractor and knew that adjustments helped, so when the pain got to the point that I physically had a hard time with my intense exercise program, my friend recommended Dr. Anco.
After one week of adjustments, Electrical Muscle Stimulation, and Ultrasound Therapy, I felt enough improvement to feel certain that I made the right choice. After a month I was back to running and jumping without pain in my lower back. Dr. Anco also recommended I wear custom made orthotic inserts for my shoes. I believe that they have made a dramatic improvement with my exercise performance.
I was assigned some specific stretches to do by Dr. Anco to encourage faster healing and proper posture. I enjoy doing them and find they are a good way of preventing further flare ups and also find them to be a nice way of winding down.
I have had nothing but good experiences with chiropractic and am grateful to have one so qualified who is right here in Peotone. Over the weeks of treatment Dr. Anco has always been careful to express interest in all areas of my health, whether it be a stress related problem, or a question I may have about nutrition, he always seems to make the time to follow through with his inquiry and suggestions."
- Jennifer C.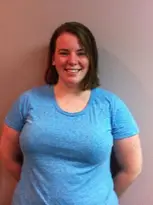 "Prior to starting chiropractic care, I was hesitant. I had been experiencing low back and neck pain for the past 8 months on a daily basis. I tried using hot packs and even started taking Tylenol, but it didn't help. The pain started interfering with my daily activities to the point where I realized that I needed help.
My mom has had great success at Natural Health and Wellness under Dr. Anco's care and that encouraged me to start. The office is very professional. Everyone is welcoming and kind. Dr. Anco is very knowledgeable and helpful. He recommended a series of visits to help loosen my muscles and adjust the areas of my spine that were out of alignment. He even noticed that I had a habit of wearing non supportive shoes and explained that our feet are the foundation of our bodies and wearing improper shoes day in and day out can lead to spinal issues.
I am now at a point in my care where I am feeling a lot better. My advice to anyone in pain and/or has health concerns, is not to wait as long as I did. My family and friends know about my positive experience at Natural Health and Wellness. I encourage them whenever I can to call and get an evaluation because I really feel like it can help just about anyone who wants to improve their health."
- Shannon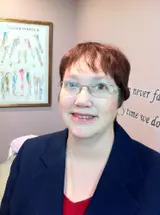 "I have had positive experiences with Chiropractic in the past and had no doubt of it's effectiveness. Having been attending Church with Dr. Anco regularly, I didn't have to shop around in my time of need.
I found Dr. Anco to be extremely knowledgeable. His level of chiropractic skill is amazing and his staff is always helpful and friendly. His recommendations were adjustments, electrical muscle stimulation to help relieve the muscle spasms and therapeutic ultrasound to reduce inflammation. My symptoms went from being constant, to being intermittent, to barely noticeable. He prescribed me a set of exercises to do at home and I find them most helpful not only as a daily practice, but when I do notice a twinge here or there, to use as a way to alleviate the discomfort.
If you find yourself at a place in your life where you're in constant pain, or if you just recently noticed that you can't do the things you used to do, or if you simply want to find a more natural approach to better understanding your body, Dr. Anco is the person you need to see. I will always recommend him with no hesitation."
- Cynthia
"Chiropractic Worked for Me!
I've dealt with back pain for many years. I got to the point where I thought it was just something that I was going to have to deal with. When my friends recommended I come see Dr. Anco, I was pretty open to the idea even though I'd never seen a Chiropractor before. All the stories I ever heard about Chiropractors were positive so I was hopeful that I could be helped by one.
I had some back surgery back in '85 and when I wasn't in pain, I was still stiff. It interrupted my daily activities. Basic things like walking, climbing stairs, and sitting for awhile seemed to aggravate it. My neck started becoming painful and my left hip started bothering me too. My list just kept getting longer.
When I was asked how I felt about my first impression of the office and Doctor I had one word, AWESOME! I was happy that finally someone was actually taking an interest in making me feel better. I noticed a change for the better after just a few times, but didn't want to relapse so I kept going to complete my treatment plan. A few months later I felt great! I had no pain! I was thrilled to be able to go about my day without the nagging problems that tormented me for so long.
Then the winter of 2013-14 hit us. With the extreme cold and snow fall, and me out in it all day every day, the inevitable happened. I fell hard. My back hurt all over again and my hip was nagging at me too. I went back for treatments which consisted of spinal adjustments, assisted stretching, electrical stimulation, and ultrasound. Dr. Anco also assigned me exercises to do at home to get me back to being flexible. And just like before, after a few months I was all better.
I still go just for adjustments to help keep my spine in alignment. I figure it'll keep me limber and help avoid any further damage. I try all the time to recommend Natural Health and Wellness to others. So far most people I know already have a Chiropractor they love or live too far away to see Dr. Anco. I hope this testimonial reaches someone who needs quality care at a fair price with awesome results."
- Jim R.
"I have in my past noticed low back pain here and there, but after I would take it easy it would subside. It was never so bad that I couldn't perform my daily activities, but bad enough that it made doing those activities irritating. I started running around 4 years ago to help live a healthier lifestyle and lose weight. I enjoyed it so much that I am now involved in marathons and enjoy the challenges that come along with competing. But it wasn't until I started running that my back pain became a problem. After my runs my back pain was more prominent, was constant and lasted longer than ever before. Although I found myself pushing through the pain and completing my races in a timely manner, I couldn't help but feel that there had to be some reason why my back hurt. I looked into reading certain articles about how chiropractic has helped other runners manage all kinds of problems. Not just back pain, but knee and hip problems too.
It took awhile to actually decide to look into seeing a chiropractor though because I was receiving mixed reviews. It seemed to me that who I chose was probably going to be the most important decision. Natural Health and Wellness accepted my insurance and after meeting Dr. Anco I was convinced to give it a try. The staff is friendly, helpful and easy going. Dr. Anco explained the concepts of chiropractic in a way that was interesting and hopeful.
X-rays and scans were taken and it was explained to me that my spine was out of alignment causing the pain in my low back. After three treatments of electrical stimulation, ultrasound and adjustments I no longer needed an occasional ibuprofen. My daily activities were now effortless and running was more enjoyable than I ever remembered without the irritating discomfort afterwards. I was also given fexercises to do at home to help further my flexibility and core strength.
I am happy to share that I took part in two marathons this past summer. That's something I don't think I would have been able to do without this help. I recommend Dr. Anco to a lot of different people now. It's nice to find something that works. I will continue my visits to Natural Health and Wellness for as long as I need to."
- Dan E.
"I have told dozens of people about Chiropractic.
Back pain has been a chronic problem for me for many years ever since I had a severe automobile accident 15 years ago. I was recommended therapy and muscle relaxers, but these things didn't seem to be helping me to the point where I saw a satisfactory improvement. I was also beginning to wonder if I'd ever be able to stop using the muscle relaxers as a crutch.
That's when I found Natural Health and Wellness. I have to admit, I kind of saw it as a last chance. I'd never been to a Chiropractor before, had no idea what to expect, but I was hopeful.My first impressions turned out to be awesome. It was recommended that I lose some weight, do some specific stretching exercises, get regular adjustments and receive electric stimulation when I needed it. In under six weeks my lower back pain went from being extremely severe to GONE! I have other family members that get adjusted for back pain and they have had the same positive results.
I have told dozens of people about Chiropractic. If you are sick, suffering, in pain, or even just want to improve the quality of your life, go see Dr. Dominick Anco."
- Jim T.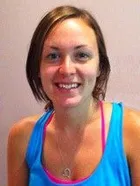 "I feel amazing!
I began chiropractic care because I was diagnosed with scoliosis, curvature of the spine. I found the adjustments to be beneficial for keeping my back flexible even if my muscles sometimes felt tight. On one of my routine visits I casually mentioned that I had a headache. Dr. Anco said he could help. I didn't know it was possible to treat headaches with chiropractic! I was so excited because the headaches I was experiencing were severe, constant, and usually accompanied with neck tension that prevented me from being able to concentrate.
After a few months of treatments which consisted of electric stimulation, ultrasound and adjustments I feel amazing! Taking extra strength Tylenol and Ibuprofen are now a thing of the past. I'm thankful that I was able to feel better naturally without the many harmful side effects pain relievers can cause."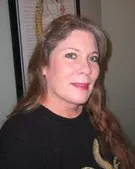 "Shoveling snow with no more pain!
Thanks to Dr. Dominick Anco, Donna, and Linda, the miracle workers of Peotone, I need to share my story.
For those of us that live out in the farm lands of Green Garden, we experience the joy and wrath of Mother Nature every day. I'm at the young tender age of 55 and my unstoppable husband is 70. We meet Ms. Nature head on! We have many sidewalks and porches on our property that I tackle with a SHOVEL! He plows the 300 ft. driveway with an 88 Blazer and the clean up around the barn also via shovel.
This frequent endeavor takes close to 3 to 4 hours. While I am rather tuckered out after the fun in the snow, I NO LONGER have any sort of pain since my frequent adjustments with Dr. Anco. I work like a rented mule and what is so wonderful now; I am not in any pain afterward!
In as little as a year or so ago I was not aware of the importance of the alignment of the spine and body and I was paying the price! Not only was I on anti inflammatory medicines, I tried physical therapies through my General Practitioner which hardly helped at all. I quickly resembled my age.
Recently, my Brother (also in Peotone) gifted my husband with a snow thrower, which helped greatly our severe winter weather. Though the deck is still mine, the time saved gets me to my Chiropractic appointments on time.
Many thanks to the hard working team at Natural Health and Wellness Center! Without you this harsh season might have been the end of me!"
- Donna M.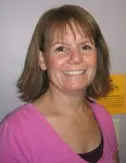 "Dr. Anco's confidence and ability to really listen was refreshing.
My name is Chris and I started treatment with Dr. Anco in December 2013 for chronic shoulder/neck/back pain that I've had since March. While it wasn't excruciating pain, it did interfere with everyday activities, making even simple tasks like getting out of bed or changing a light bulb very uncomfortable. Prior to seeking chiropractic treatment, I underwent 6 weeks of physical therapy. The physical therapy definitely helped, but it still didn't fix me and I found myself taking ibuprofen several times a day to deal with the discomfort.
To be honest, I considered chiropractic only because it would be covered by my insurance so I figured, "what do I have to lose?" Never having received "adjustments" I was a bit nervous, but from my first phone call with Donna I knew I had picked the right office. She was professional, knowledgeable and very reassuring. She even managed to get me in that same morning for the initial examination with Dr. Anco. During the exam, he took his time to listen to my issues and to ask several questions in order to fully understand my situation. His confidence and ability to really listen was refreshing. He also explained the basic concepts of how chiropractic works and it just made a lot of sense to me.
After the exam, I had my first adjustments and frankly, I was scared. Here I was letting someone I just met give me the cereal treatment (and by that I mean snap, crackle, and pop) on my neck, back and shoulders. But to my surprise, it didn't hurt! I actually felt improved after the first visit. After 4 weeks of treatment my pain has diminished greatly (I no longer have to take pain relievers on a daily basis). I will also start incorporating more exercises/stretches on a daily basis and have every expectation that I will fully recover.
Another important part of the treatment was the electronic muscle stimulation and therapeutic ultrasound on the affected areas. Linda, the fabulous chiropractic assistant, is so kind and gentle you will never want to leave! It is obvious that the entire office has a great chemistry and works well together.
Having gone through this experience, I would not hesitate to seek chiropractic treatment in the future and would gladly refer my friends and family to this office. If anyone has had a negative experience with chiropractic elsewhere, I would highly recommend giving it another chance with Dr. Anco and his staff."
- Chris B.

"Very reassuring and educational first visit.
Although apprehensive at first, I found my first chiropractic visit to be a very reassuring and educational experience. The personal attention and care by Donna, Linda and Dr. Anco made the visit a breeze. They answered every question I had (which were many) and explained everything they were doing to keep me informed and aware of what was being done. I have every confidence that my neck/shoulder issues will be resolved, enabling me to resume an active lifestyle."
- C.B.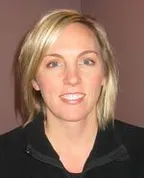 "Dr. Anco and his staff have been very informative and wonderful to work with.
I had been having lower back and neck pain for three years prior to visiting Natural Health and Wellness. I had been to several doctors with no improvement. I was nervous to visit a chiropractor because I had heard some really scary stories. But, I did know I needed to follow a different avenue to traditional medicine to get relief from my symptoms.
During my very first appointment with Natural Health and Wellness I knew I made the right choice. I've learned all the different health benefits chiropractic care offers. Dr. Anco and his staff have been very informative and wonderful to work with. I appreciate the time that is taken to explain what is going on with me. I have been a patient of Dr. Anco's for three months and I feel better.
Although it hasn't been an instant fix, I know I'm on the right path. I've been treated with EMS and Ultrasound to help alleviate the neck and back pain and I've been assigned home exercises to do which have really helped a lot. Putting my fears aside and choosing chiropractic has worked for me. I recommend chiropractic care to friends and family whether they have symptoms or not."
- J.W.
"The effects have dramatically improved my daily life.
I'd been dealing with radiating pain that started from the right side of my neck to across my shoulders and then down my right arm for about 6 years. It became so bad that the tips of my fingers would periodically go numb. I guess my wife finally had enough and recommended I finally go see Dr. Anco.
After his assessment I learned that the problems originated from my spine. We began a treatment plan that included electrical muscle stimulation, ultrasound, and of course, spinal adjustments. Little by little the pain began to diminish and I was becoming hopeful that this pain I'd had for so long could actually go away. As my condition improved, my treatment plan changed. I am currently having spinal adjustments and some deep tissue massage therapy to the areas to reduce muscle spasms and scar tissue from past injuries and overuse.
The effects have dramatically improved my daily life. I can go about my work day with little to no pain anymore. It surprises me how long I dealt with the constant annoying discomfort when all along I could have gotten some help. I wish I would have sought out chiropractic years ago. There's no reason to wait. If you're in pain, go see Dr. Anco at Natural Health and Wellness."
- F.S.
"I'm glad there's a place like Natural Health and Wellness.
A few years ago I kept waking up in the morning with stomach aches. My Mom isn't a big believer in traditional medicine, so she brought me to her Chiropractor for help. After scans and x-rays were taken we were shown how there were areas of my spine that were out of alignment. I began having regular adjustments and my stomach aches are now a thing of the past.
I really can't complain about having any health problems at all. I was an allergy sufferer when I was little; I remember lying in bed with a stuffy nose and not being able to sleep. But that doesn't really happen very often anymore. I'm not going to say I never get sick, but I seem to have fewer colds than my friends at school and if I do get a cold, it doesn't hang on. These are all really good reasons to have your kids spine checked, but you need to know that chiropractors aren't just about the health of your spine; they can help fix other things too. Just recently, my knee hurt badly. I'm on the Peotone Junior High Cross Country team and I was worried when instead of getting better on its own, it felt worse and worse. Running was aggravating it and I started limping. Dr. Anco gave me exercises to do that will strengthen my thighs and along with adjustments to my knees and ankles. I also had electrical muscle stimulation with ice to the area. It really felt a lot better even after the first treatment and now it's barely noticeable.
This could have been something that bothered me all season. I'm glad there's a place like Natural Health and Wellness and people like Dr. Anco that find the root of the problem so it can be fixed."
- S.K.

"I am now pain free.
I've been a pain sufferer for over 5 years. It all started in my forearm and eventually got so bad that it travelled into my hand. I went to many different health care specialists and when the pain got bad enough, I even sought out a neurologist. They gave me fancy names for my pain and prescribed drugs to help cope. I was so desperate that I even took them! All the pain medicines really did was numb the pain and as the dosage increased so did my determination to find some help.
That's when my husband told me about Natural Health and Wellness' advertisement in the local paper. I have to admit, I'd been through so much disappointment my trust level was at an all time low! My condition was explained as acute inflamed tendonitis. They began adjusting my neck to align the spinal bones and promote better communication within my nervous system. Along with that, they did some deep tissue massage and ultrasound therapy to decrease the inflammation. I was feeling a gradual change for the better. When it didn't seem like I was progressing fast enough though, Dr. Anco suggested we try a more aggressive technique using tools to break up what he believed was scar tissue in the area. He carefully explained that if we could address the scar tissue, then the nerve pain down into my hand would go away faster. Did I dare to hope this would work? We began working with his special tools and as the area softened, the trust barriers I built up around me seemed to chip away.
I am now pain free without the aid of medicine and am currently on a wellness program that will promote a healthy spine and nervous system. I've been instructed to continue home care by icing and stretching regularly and will definitely do my homework. I'm so glad to finally have someone help me. After all these years it's so nice to get relief.
If you're living with pain, and you don't know where to turn, you can trust Natural Health and Wellness."
- A.


"Dr. Anco is the person to see!
My Dad, my Mom and I have been patients at Natural Health and Wellness for many years. We all have a strong understanding of how chiropractic care helps to improve our overall health and wellness. But when Dr. Anco took over the practice, I was interested to get some additional help with a problem that was becoming not only embarrassing but could be at times slightly painful.
For a long time, when I would eat, particularly if I had to open my mouth to take a bite of something my jaw would make this really loud popping sound. I knew it was TMJ I just didn't know what to do about it. When we saw that Dr. Anco was a TMJ specialist, we were hopeful that he could help.
I began seeing him 2 times a week for adjustments to my upper spinal bones and massage to all the muscle surrounding the area of discomfort. I have to say, it wasn't a very comfortable experience, but when the pain and clicking noises subsided I felt it was definitely worth it. Dr. Anco also taught me how to do some facial exercises that would in time not only diminish my symptoms, but help manage my TMJ so it won't progress into a debilitating condition in the future.
In only a few visits I noticed less clicking sounds when I ate and the noise my jaw did make was less audible. If you're a TMJ sufferer, Dr. Anco is the person to see!"
- T.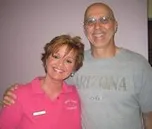 "Able to do all of the things without restriction or pain.
I have been a patient at Natural Health and Wellness for over three years. As a professional upholsterer, I get into some very uncomfortable positions. Over the years I've learned that proper body mechanics are essential to maintaining a healthy back, but I find myself slipping back into old habits. When this happens, my lower back will tighten and the flare up can last for weeks.
Just recently this was the case. My previous Chiropractor was moving out of state, so I was hesitant when I realized I'd be seen by a Chiropractor I've never met. I realized that no matter where I went I'd have to meet someone new and at this office I was at least aware that the staff was compassionate and caring.
I find Dr. Anco to be easy to talk to. He is genuinely interested in my progress and takes his time to monitor each individual change in my condition no matter how small. His adjustments are strong and skillful and I've been impressed by how willing he is to slightly change up my treatment according to my needs. I just picked up my new orthotics and am anxious to see if they might help stabilize my gait and improve my posture enough to have a positive impact on my chronic low back problem.
Sometimes in the morning I experience some stiffness, but after a few stretches I can go about my day. I am now able to do all of the things I want to do without restriction or pain. I can work without discomfort and even play softball without flaring up. I look forward to being under the competent care of Natural Health and Wellness for many years to come."
- L.P.
"My low back has improved.
I've been suffering with chronic low back pain for over 25 years. I've seen many professionals over these many years to help resolve it and learned that Chiropractic is the only thing that helps. Since I was not new to Chiropractic I was aware of the many benefits that having a healthy spine can bring.
I am glad I chose Natural Health and Wellness to get the help I need. Everyone is very friendly and knowledgeable. The office itself is clean and runs very efficiently. I barely ever have to wait to see Dr. Anco. I never feel rushed through my appointment. If I have questions or concerns, things are explained to me with care and respect. I've been a patient of Natural Health for about 4 months and my overall health is much better. My low back has improved in that I can do much more of my daily activities without pain. It is much less noticeable less often. I've been assigned therapeutic exercises that have been specifically picked out for my individual needs.
With the aid of Dr. Anco and his weight loss program I was able to clean up my diet and am hopeful that this will have long term positive effects on my welfare. I am even more convinced that Chiropractic care is essential for a healthy lifestyle and am relieved to have found someone who is so capable and reliable."
- W.H.

"Now I sleep better than I have in a long time.
I've always had neck stiffness for as long as I can remember. From time to time the stiffness would become tension or even pain but would seem to resolve on its own. This time it just kept getting worse. I even began suffering from terrible headaches that would not go away. I tried pain medicine, but it made me dizzy. I couldn't dare take it and go into work. I'm a school driver here in town, and it was actually my boss who recommended Natural Health and Wellness. I was skeptical at first because I've tried other Chiropractors in the past and because of my neck stiffness, having adjustments was an uncomfortable experience.
I quickly realized that Dr. Anco was probably not the Chiropractor my boss was talking about, but it didn't seem to matter because his genuine concern for me and relaxed demeanor made me feel comforted. After my assessment, Dr. Anco designed a treatment plan specific to my needs and after the first gentle adjustment I felt a little better. Even my headache disappeared!
So far I've had nine visits which included spinal adjustments, electrical stimulation to loosen the muscles in my neck, and ultrasound therapy to reduce inflammation and heal any scar tissue that may be prohibiting my mobility. Dr. Anco prescribed a series of exercises to help strengthen areas that over a number of years have become weak. He also told me about a dietary supplement called All Flex Pro, to combat stiff joints. My last appointment I reported that I had no pain. It's been a long time since I've been able to say that. I can move my head from side to side better which helps when I drive my vehicle and I gave up taking Advil PM. Now I sleep better than I have in a long time.
Natural Health and Wellness is a great place to get the help you need. They have friendly, respectful people on staff and Dr. Anco is very time efficient in a relaxed atmosphere. If you haven't had your spine checked lately, this is the place to go."
- C.M.


"Within four treatments the TMJ pain was gone…
I came across an advertisement in the newspaper welcoming Dr. Anco as the new practicing Chiropractor to Natural Health and Wellness. What attracted me was his expertise in TMJ. This is a joint disorder in the jaw and is very painful. My pain was a dull ache that would come and go every few hours. Having suffered with this for over eight weeks, it was becoming very annoying.
Dr. Anco prescribed jaw exercises to be done on my own at home and massaged and adjusted my jaw. Within four treatments the TMJ pain was gone. I am so pleased I am now under a new treatment plan to help decrease the pain and tension I constantly feel in my neck and upper back. Dr. Anco is treating this area with gentle spinal adjustments and massage therapy. I am grateful to everyone at Natural Health and Wellness and highly recommend them to anyone who lives with pain because you no longer have to."
- K.K.